About me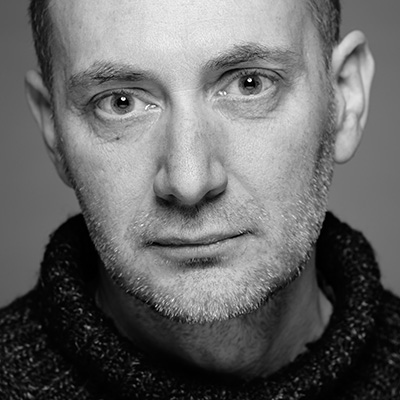 "I've always been restless, ever since I was a child, and this is reflected in my work.
I hate routine, but love variety and change, considering this opportunity and giving me joy."
Gianni Canali discovered photography in his early twenties, and he soon realized it was not an ordinary passion.
He started studying photography at IED in Milan, at the same time began work by photographing altarpieces, an experience that would inspire him – in terms of composition and the use of light – when he entered the world of corporate communications and advertising.
People fascinate him, their behaviour, their changing faces, their sentiments,
these non coded situations, and experimenting.
Meticulous and technological, he personally handles post-production being convinced that achieving the best results means having control of all the stages of the creative process.
In the past 25 years he worked for several companies and agencies in the corporate, people, portraits and landscape photography.
Since a few years, directing movies completes his dreams and career in storytelling.
AWARDS
2016  Honorable Mention  IPA International Photography Awards
 Title: Energy and Sport      
2015 Honorable Mention 8th Annual International Color Awards
Category:Food   Title Incomparable Completeness
2014  WINNER GOLD  ONE EYELAND AWARD
Category: Advertising  Sub category: food  Title: Qualità Ineguagliabile
2012 Honorable Mention IPA International Photography Awards
People Category for the winning entry "Family Business"
2012 Honorable Mention IPA International Photography Awards
People Category for the winning entry "Care for You"
2011 Honorable Mention IPA International Photography Awards
Children category for the winning entry "Hot and Cold"
2008 Premiofotografico.org
1st place Post Production/ Digital Imaging
REFERENCES
AB Holding
Adama
Azzurra Air
BAS
Bayer
BCS Group
Bergamo Energia
Bergamo TV
Bioera
BKT Balkrishna Industries Limited
Borregard
Carta Si
Cartemani
Cemit
Cim Italia
Co.Mark
Coima
Credito Bergamasco
CMS Group
Cucina Italiana
Diesse Rubber Hoses
DND
Erregierre
Fassi Gru
FGV  Italy
FILS
Gruppo 3V
Gruppo Effe
Gruppo Sesaab
Gualapack
Haitian Europe
IHI Charging System International
Imetec
Italcementi Group
Gruppo IVS
Lancia
Limar
Lovato Electric
MAN
Magris
Mapei
Mauri Group
Mebel
Metalgroup
N&W Global Vending
Pandea
Pedrini
Perletti
Prochimica Novarese
RCS Oresette
Rhodia Silicones Italia
Rhodia Silicones Lyon
Rivolta Carmignani
Roshental Italia
S.A.B.
Safta
Save My Bag
Semaflex
Silent Gliss Italia
Tenaris
Thorn Lighting
UBI Banca
Vuarnet
Wild Roses International