photoshop free
every time I see a "free" thing
I never understand if it means freely or without,
here, it means without, an image made without photoshop, with the spirit
of an exercise, how would it be (how it was)
to create images without photoshop?
and that is: all the "paste item"s that today we do on an image
with the mouse, to do them on the real object, manually, and to photograph it.
For this performance, which clearly has a sense of
communication (the ingredients are authentic, "real" , not virtual) has
been chosen to pay homage to the edible portraits of Arcimboldo,
thus, with specific themes of communication ( the necta range, the brio machine,
the tango machine) original compositions conceived and produced
have been dedicated by a team of stylist food designers
using ingredients of products delivered by machines,
an incredible work, practically senseless,
but philosophically very sensible, like a Tibetan mandala,
to arrive at a click, an advertising image, by its nature
deciduous and passing…
( and with some significant additions in view of the expo, the excellence
of food technology, with the genius of Arcimboldo that illuminates
food made in Italy)
The related short videos are mounted accelerated,
with adequate soundtrack, the Aria of the entrance of the Queen of Saba
from Solomon by Handel,
while the long video instead follows a sound wave of cool jazz.
In the videos, the mandala work of preparation of clicks
is accompanied by questions imprinted over,
"what is quality, how can we recognize it?"
or:"how do you create a work of art" "what does it contain"
and the replies are in the images: unparalleled quality, the art,
the freshness all come from the work, from the method, from the good ingredients
and from the genius, from the hands of who works it.
The final image, photoshop free, is flawless!
Authentic reality, more than the landing on the moon.
I was there.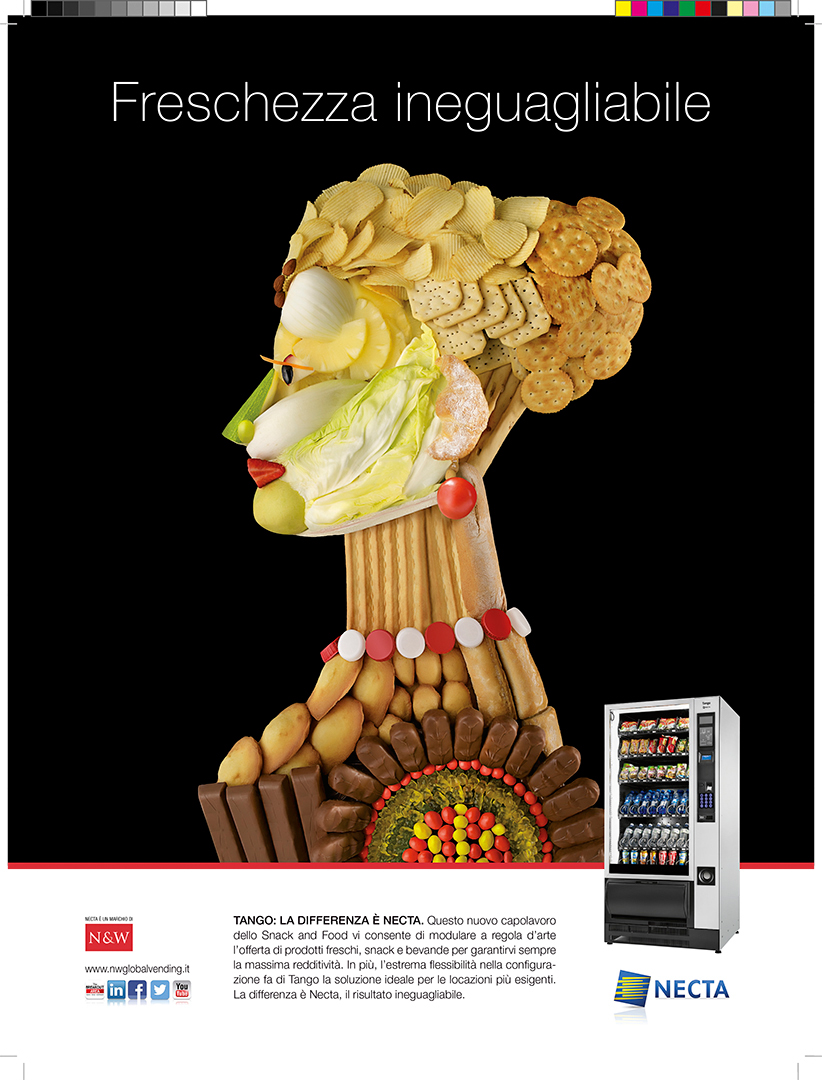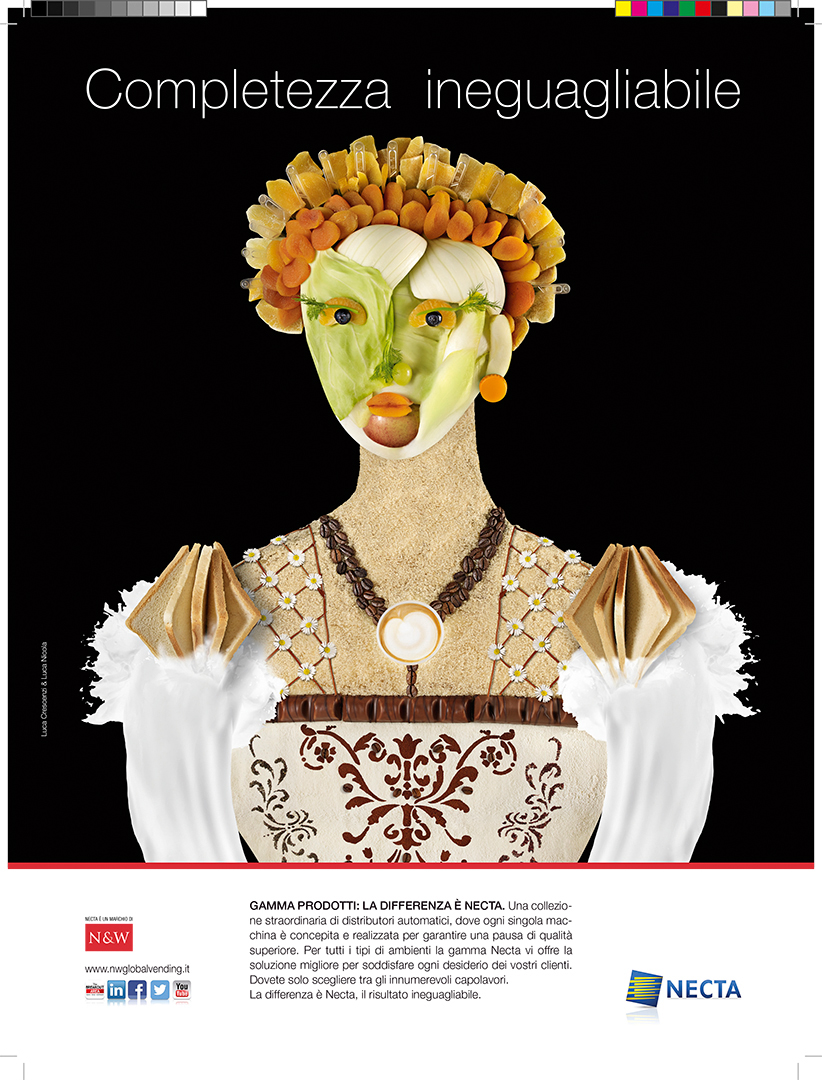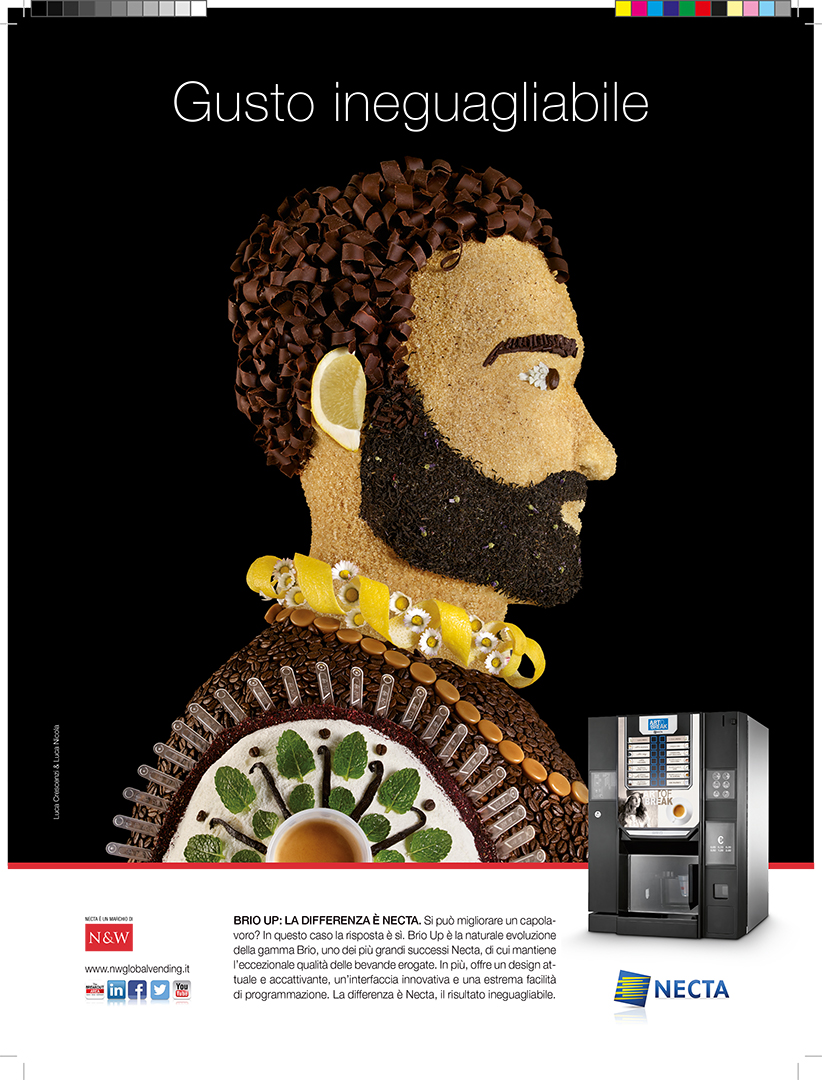 ART DIRECTION: Luca Crescenzi & Luca Nicola
FOOD DESIGNER: Francesca Versolatto
Guarda i video del Making of