The pleasure that children feel jumping in puddles
or cycling as fast as they can, splashing everywhere and everyone.
The sensation is the same,
that pleasure of transgression, that grabs you in that moment.
We tried that pleasure time and time again,
and then we stopped it, crystallized in an image:
the crown of His Majesty!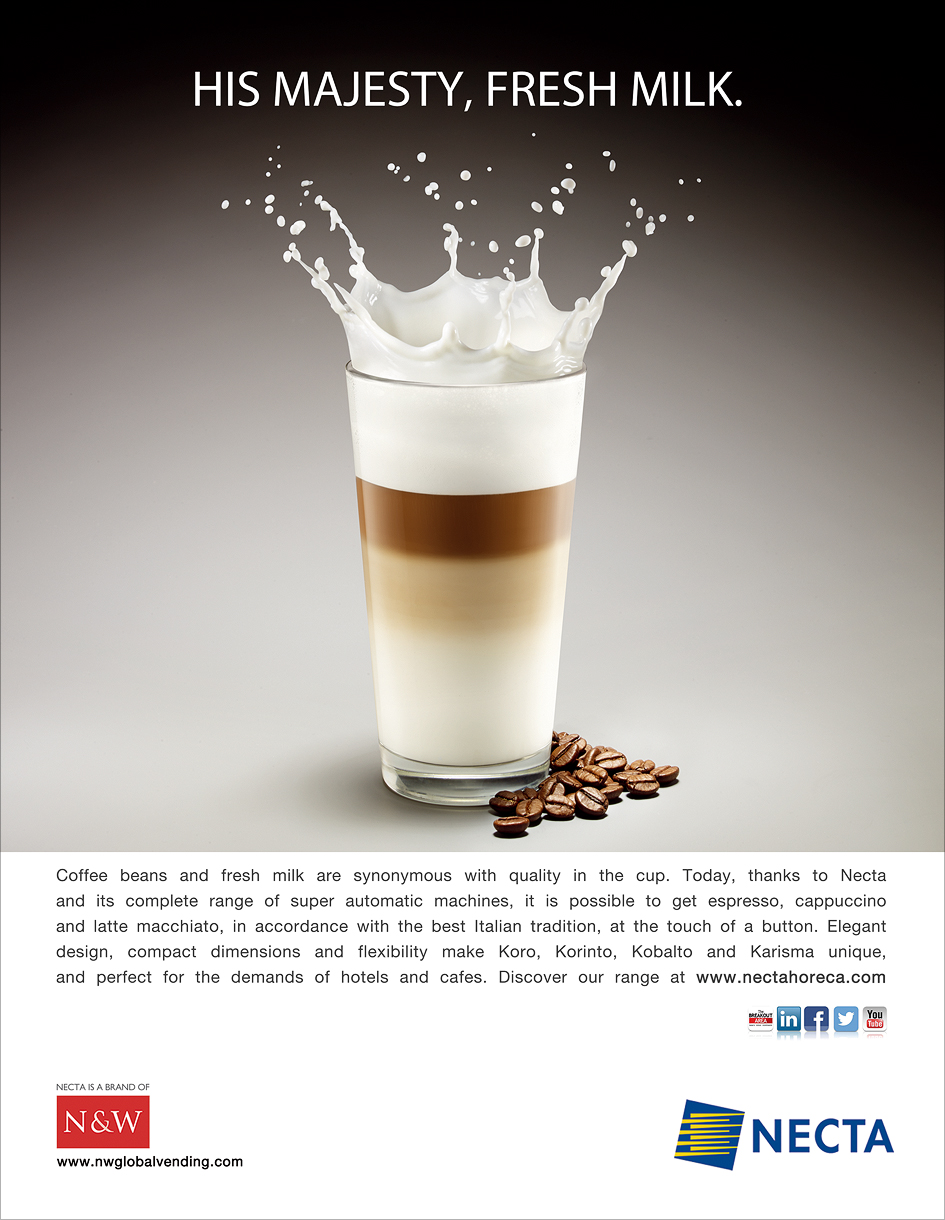 Suddenly I heard shots, maybe they were aimed at me, a warning: don't get too near.
I approached the farmhouse at sunset, I had found the road perfectly, dividing the cornfields, very like the agency's layout.
I couldn't miss the opportunity: father and son, the two models, I would have taken them at another time, time was short, and the forecast promised rain.
Click, I get nearer, click, I find the perfect angle and I hear two shots. I finish filming, get back in the car and I'm off.
Maybe they were not aimed at me, but it seems to me they don't hunt at sunset.
It was only the beginning of the campaign "Simply Grow Together". for ADAMA, adventurous, I would say.
The rest went smoothly, photos and videos in the farmhouse; the background behind at the doorway, we would have put it in afterwards, then the hay, the tractor, father and son who walk towards the house…blessed post production.
A good working group.
The doubt remained, that shadow at the bottom of the road, not very reassuring; maybe he was testing his rifle for the weekend.
My granny always told me that it was a dangerous job, a photographer.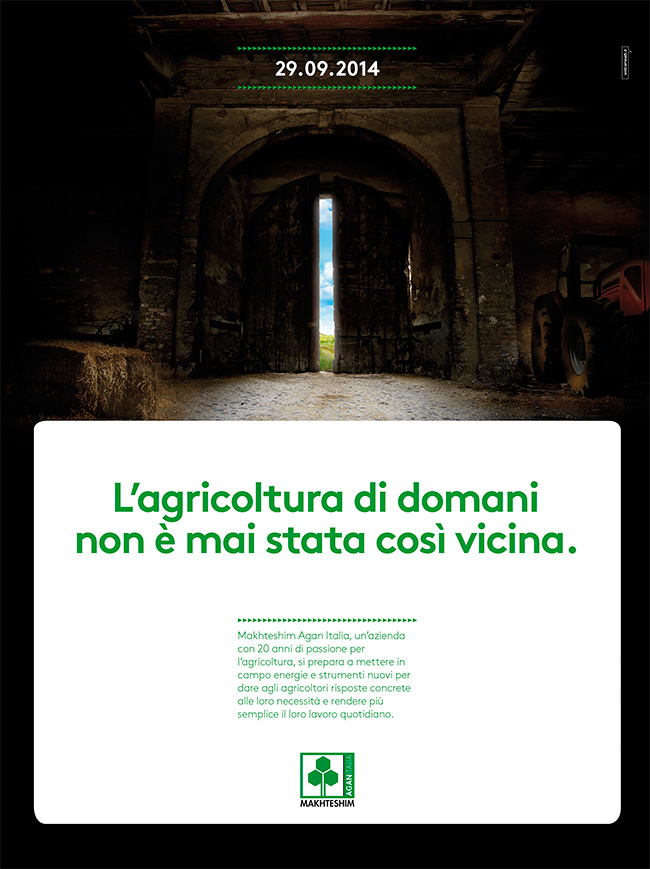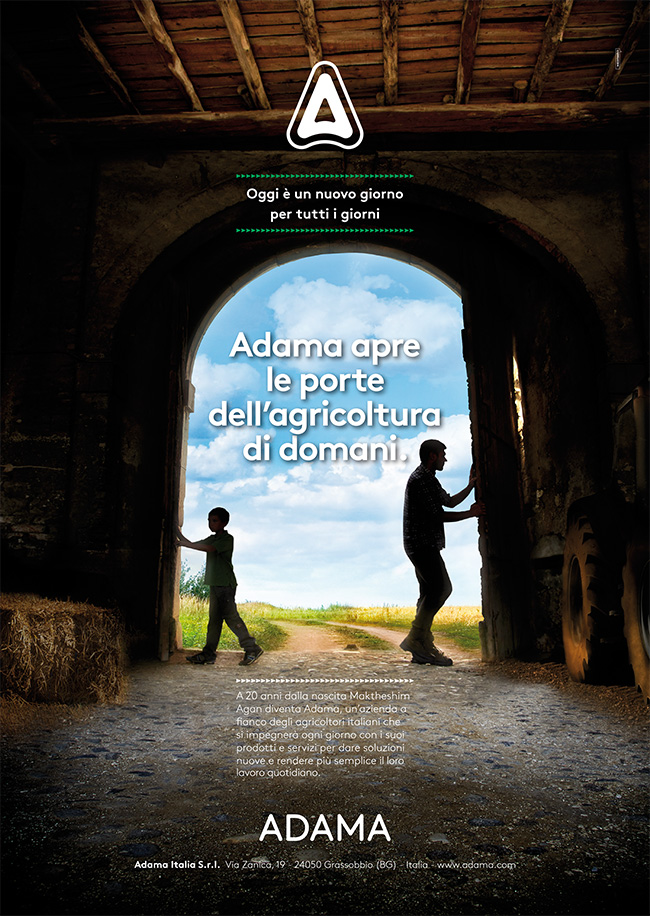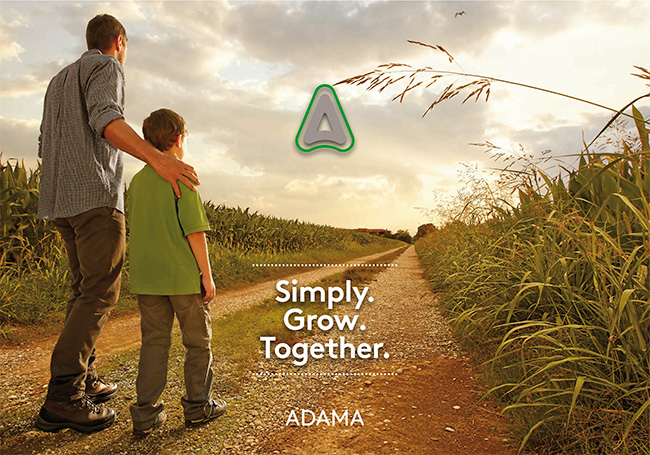 And here the Behind the scene