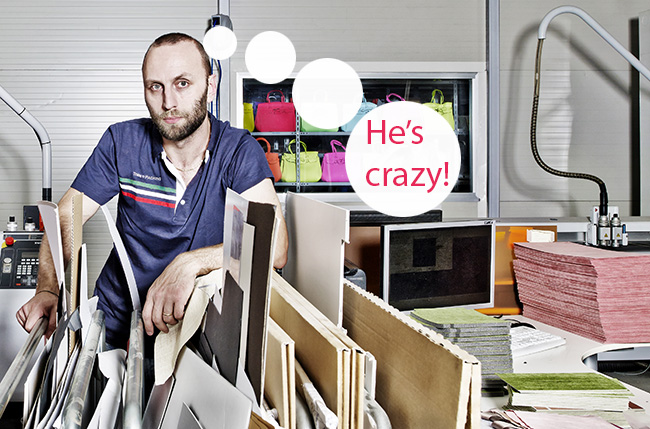 Stefano is a splendid customer, he is unique.
He calls me, asking for photos that tells his Italian company, his real design and production factory.
I go and visit him, he guides me in a tour of the departments of the new headquarter and tells me about some new events.
The first thing I notice is the quantity of materials, products, scraps, instruments, machinery, men: like a patchwork of a visual balanced cahos.
I held back the thought, going on.
Coming back to the office, I disclose my feeling, announcing my next photo survey.
I come back and when I show him the pictures he says: approved! Wonderful.
We point the details and organize the sets.
The staff have been fantastic, playing along with me, with the right spice of irony to describe the working atmosphere.
Their slogans say: what we do is unordinary.
That's true!